True Roots Consulting Group offers customized donor trips and learning tours in Latin America, connecting individuals, nonprofit organizations, and businesses with innovative development projects "at origin." True Roots hosted a learning tour with members of the Rotary Club of Duncan Daybreak, British Columbia, Canada. Club President Keith Grey contacted consultant Summer Lewis after reading about True Roots' work in the Rotarian Magazine. Keith and his club expressed interested in supporting a meaningful project in Oaxaca through a Rotary grant—but wanted to see the project first-hand, with the goal of establishing a long-term partnership.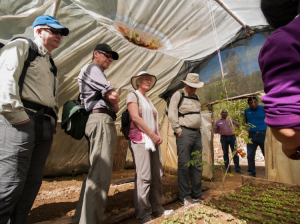 Based on the interests of the Rotary Club members in connecting with a women's economic development project, True Roots designed a 3-night, 4-day tour to visit the Naxi-i Women's Cooperative in the Sierra Mazateca, in coordination with the Oaxacan nonprofit, CAMPO. Founded in 1988, CAMPO supports projects in various indigenous communities throughout the state of Oaxaca. These projects are carefully planned and carried out with a goal to long-term sustainability, and are based on community needs and capacities.
As part of the Oaxaca Learning Tour, Keith and Rotary Club members met with members of the Naxi-i Cooperative and learned first-hand about their various projects: microfinance, small-scale busi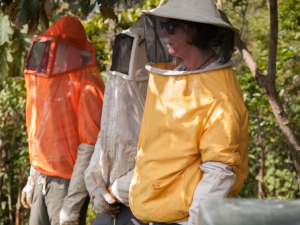 ness development, fruit and vegetable preserves, native corn production, as well as coffee and traditional medicine. Rotary Club members also had a chance to visit a group of local beekeepers and get up close and personal with the bees—a "sweet" adventure!
"The whole tour was excellent. We all felt that True Roots did a great job of organizing the trip and their connection with CAMPO is invaluable. I can't say enough good things about the overall experience." – Keith Grey, President of Rotary Club of Duncan Daybreak
"I did not quite know what to expect before leaving home but knew once we met that we would have a great experience and exposure to worthwhile organizations and projects." – Patty Watson, Member of Rotary Club of Duncan Daybreak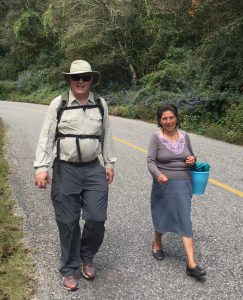 Throughout the trip, members of the Rotary Club were able to share meals and conversations with members of Naxi-i Cooperative, asking questions about how they work, their history, challenges, and plans for future projects. Participants finished the tour feeling heartened by the commitment and drive shown by Naxi-i members, and plans are in the works to assist the organization in addressing their challenges through a project grant.
True Roots' customized donor trips and learning tours take you "behind the scenes," to connect with local initiatives and change makers in a deeper way—in Oaxaca, Mexico and beyond. If you are interested in exploring a side of development not often seen, with the idea of creating strong partnerships to develop projects well into the future, then contact us to arrange your learning tour.