True Roots provides assessment, research, and impact measurement services for international development and social responsibility projects, with a focus on the coffee value chain. At the end of 2016 and beginning of 2017, we provided our consulting services in Mexico for Coffee Quality Institute's The Partnership for Gender Equity.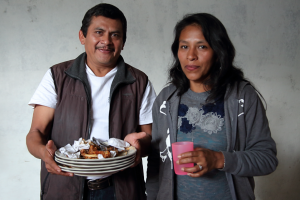 True Roots conducted a gender analysis of current national policies in the Mexican coffee sector and a diagnostic of gender among coffee producer organizations and smallholder producers in Chiapas and Veracruz. Based on the findings, key context-sensitive recommendations were proposed for future training and activities in the coffee sector in Mexico.
This project aligns with True Roots' commitment to bridging the needs of producers, small-scale development initiatives, and members of the coffee industry to create a more equitable and resilient coffee industry.