True Roots consultant José Luis Zárate offers his specialized skills in photography and videography services to provide organizations quality marketing materials. One such organization is FEMCAFE (based in Veracruz, México), made up of female smallholder producers who grow, roast, and export coffee according to organic and agroecological standards.
As an experienced photographer, José Luis is passionate about producing visual images to share the real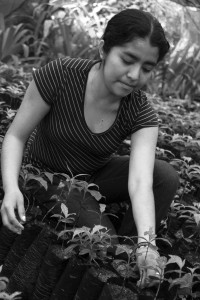 ity of coffee farmers and rural producers with the world, and is inspired by True Roots' work with sustainable value chains and value-added initiatives like FEMCAFE. José Luis' photographs will be used by FEMCAFE for marketing materials and to promote their brand.
Click here for more information on Femcafe